Kinugawa Chain Mfg.Co.,Ltd.





TEL  0792 - 34 - 1515 FAX  0792 - 34 - 1519
---
A person got over a mountain and crossed a river, and got over the sea, and spread the place of the life. He walked and ran and invented a ship soon. Was it when the driftwood which flowed through the river was seen?
A ship had changed its figure from log to log ship, and to structured ship for necessity to carry large quantity of person and things.
A promotion tool such as a paddle, a scull and a sail, a anchoring tool such as a anchor made of stone and a chain and a necessary material had been swept developed freely, and they were put to practical use in the process. It makes "I-Ka-Ri(anchor)" a theme and it is described here.
---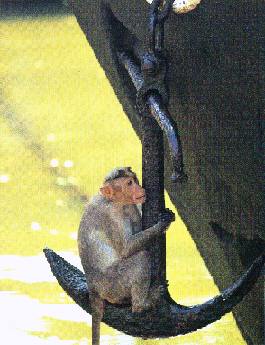 Stone anchor 
  The battle of Dannoura
  Stone anchor of Gen battlship
  The Kuki water army
  The Kitamae-fune
  The Nipponmaru,The Kaiwomaru 
  The Tohyamaru

  A viking
  A big voyage age
  Ten-Ko-Kai-Butsu
  Anchor-making
  The first anchor chain
  The anchors of the Titanic

  Normal type anchor 
  Anchors variety
  A forged anchor 
  The anchor of the sailboat 
  A digression about I-ka-ri 

A right photograph borrowed the winning work of in photo contest 1997 named "life with the iron" of the Japanese steel league auspices.

---